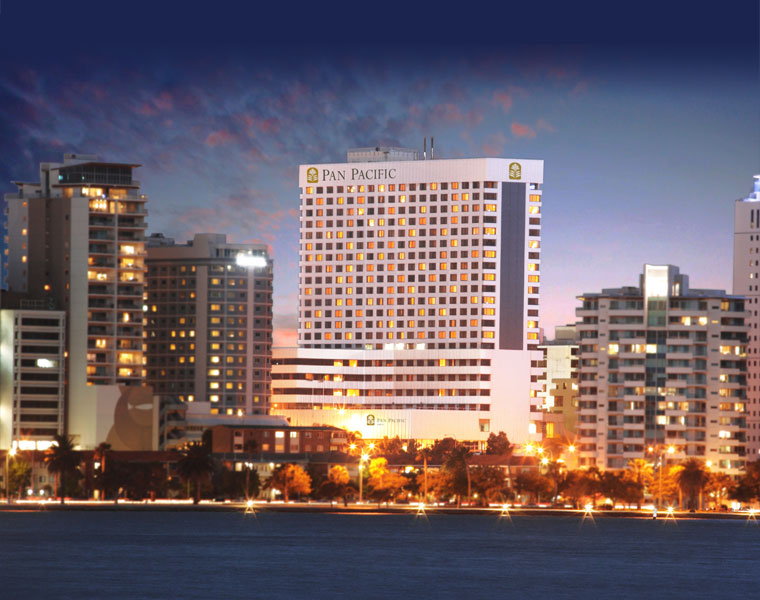 LOCATION:
Perth CBD, Western Australia
YEAR OF COMPLETION: 1971 (original), 2002, others
PARTNERS: Architect: Hobbs Winning Australia
PROJECT VALUE : $8 M (1971)
AWARDS : 
Master Builder's Association Excellence in Construction Awards 2000
Winner, Division 2
Airey Taylor Consulting were responsible for the original design of the structure of the Sheraton Hotel in 1971, at a time when a 200 bed hotel structure in Perth was viewed as unorthodox and visionary, and $8 million appeared an extraordinary amount. Since that time, they have been responsible for all structural modifications and additions to this highly successful hotel complex as Engineer of Record.
These additional works include a 2000 commission to design an additional level of car park over the existing car park. This work was a precursor to the construction of a proposed 13 level apartment building at the corner of Adelaide Terrace and Hill Street.  The existing hotel building was also refurbished and enhanced to incorporate additional and major banquet room and guest facilities, a development which was recognised as Category Winner, Division 2, MBA Excellence in Construction Awards 2000.  A further addition of a rooftop swimming pool was made possible by the original design of the piling and support structures to encompass additional load.
Most recently Airey Taylor Consulting have been performing forensic work on the concrete at the top of the building to uncover the secrets of the longevity of the concrete mix used, which resists erosion and concrete cancer despite elemental exposure during the many decades of the building's operation.