Airey Taylor Consulting provides total Forensic Engineeringe services up to and including in-court presentations for Expert Witness services.
Why Forensic Engineering?
Forensic engineering is the analytical study of structures, materials or components it is alleged have underperformed. This underperformance can be catastrophic or merely result in a product that it does not satisfy reasonable expectations.
Failures can be due to a plethora of reasons – including foundation design, seismic events, adjacent construction, temperature effects, brick growth, incompatibility of materials, reinforcement corrosion ('concrete cancer'), roof spread, excessive vibration, under design for terrain and wind, and inappropriate design or construction.
Airey Taylor Consulting's team of Senior Engineers and Scientists are able to conclusively identify deficiencies and report this information in a manner that can be readily understood by stakeholders without engineering expertise. These stakeholders crucially include legal and insurance firms. We have a large client base of these stakeholders including Tier 1 and 2 Law firms, government instrumentalities such as Building Management and Works (BMW), Insurers, construction companies and high value property owners.
Our investigations are also not limited to structural 'ageing'. We carry out a wide range of investigations into water damage, concrete cracking, ill performing structures, construction induced damage, ill performing civil projects, contractual disputes, material issues and investigation into the failure of paint and finishes.  We can also provide detailed analysis of whether structures comply with the Building Code of Australia and relevant Australian Standards at the time of construction or modification, leading to the resolution of personal injury claims.
Our conclusions are reached after thorough investigation are reliable without bias and are able to withstand the scrutiny of other Experts practicing within the same discipline.
---
Our Team
Leading and Expert Witness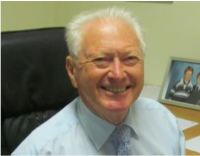 Peter Airey BE GradDipAdmin FIEAust CPEng RPEQ
Managing Director – Airey Taylor Consulting
Chairman – Advanced Substructures Ltd
Peter Airey is an acknowledged forensic engineering expert on numerous causes of damage, collapse or failure of both old and new structures. He has been engaged to provide forensic engineering services as an Expert Witness on numerous legal matters where controversy surrounds the failure of structures. He is of unchallenged integrity and highly sought after as an impartial and resounding authority in the field of Forensic Engineering.
In the field of investigative structural reporting, Peter Airey has established an outstanding reputation for the high level of professionalism with which each case is approached, firstly by the scrupulous and careful investigation of evidence followed by the thorough and logical presentation of his findings. The forensic engineering facet of Peter Airey's practice has become a major element of Airey Taylor Consulting's practice.
Among his purview of industry leading expertise are :
Heritage engineering and restoration
Soil retention and foundation structures
Clay-based foundations, damage prevention and remediation
Construction techniques and materials past and present
Geotechnical interpretation and design response
His career – spanning over 55 years – has led to numerous accolades, awards, papers presented and commendations.
For a list of his achievements (and cases where he has acted as an Expert Witness), check his partial curriculum vitae here.
More details available on request.
---
Our Team
Materials Scientist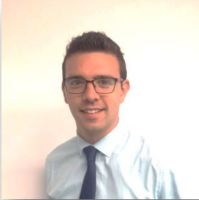 Dr Michael Challenor B.Sc (Hons) Ph.D
Dr Michael Challenor is Airey Taylor Consulting's in-house Materials Science specialist – and his expertise is reflected in his recent appointment as an Honorary Research Fellow in the School of Molecular Sciences at the University of Western Australia.
This division has been responsible for identifying deterioration mechanisms ranging from industrial corrosion caused by sulphuric acid condensation, to metal fatigue in vehicular trailers and sifters, damage from piling and seismic shocks, and the actions of microbial organisms.  It offers water, air and soil assessment and monitoring, investigation into causes of concrete deterioration, high level analysis of building dilapidation and provision of scope of works for extensive remediation and renovation.
We undertake environmental analysis surveying and assessments for projects ranging from large scale buildings to water and soil assessments. We regularly undertake air quality emissions surveying and soil testing and contamination assessments.
Airey Taylor Consulting has an established history in the survey and remediation of corrosion damaged structures, and in the design of life extension remedial measures and design of new structures for longevity. Crossover coverage from materials science to Structural and Civil aspects on the project can be obtained in–house, delivering efficiency to the client.
For a full copy of Michael's curriculum vitae, click this link.