Airey Taylor Consulting provides Forensic Engineering services including analysis, modelling, reporting, remediation and Expert Witness services up to a Supreme Court level of representation.
Forensic Engineering is the analytical study of structures, materials or components that have underperformed. Results of this underperformance can range from catastrophic wider impacts to merely a product that does not satisfy reasonable expectations.
Failures can result from design or construction generated faults or a combination of both. Some examples of issues encountered included foundation design issues, seismic events, adjacent construction, temperature effects, brick growth, incompatibility of materials, reinforcement corrosion ('concrete cancer'), roof spread, excessive vibrations during construction, under design for terrain and wind to name just a few.
Airey Taylor Consulting's team of Engineers and Scientists are able to conclusively identify problem factors and report this information in a manner that can be readily understood by stakeholders without engineering expertise. These stakeholders crucially include legal and insurance firms. We have a large client base of these stakeholders including Tier 1 and 2 Law firms, government instrumentalities such as Building Management and Works (BMW), Insurers, construction companies and high value property owners.
We carry out a wide range of investigations into water damage, concrete cracking, ill performing structures, construction induced damage, ill performing civil projects, contractual disputes, material issues and investigation into the failure of paint and finishes. We can also provide detailed analysis of whether structures comply with the Building Code of Australia and relevant Australian Standards at the time of construction or modification, leading to the resolution of personal injury claims.
Our conclusions are reached after thorough investigation are reliable without bias and are able to withstand the scrutiny of other Experts practicing within the same discipline.
---
Our Team
Leading Director and Expert Witness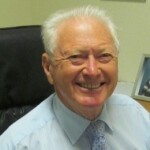 Peter Airey HonFIEAust CPEng APEC Engineer IntPE (Aust)
Managing Director
AIREY TAYLOR CONSULTING
Peter Airey is an acknowledged forensic engineering expert on numerous causes of damage, collapse or failure of both old and new structures. He has been engaged to provide forensic engineering services as an Expert Witness on numerous legal matters where controversy surrounds the failure of structures. He is of unchallenged integrity and highly sought after as an impartial and resounding authority in the field of Forensic Engineering.
In the field of investigative structural reporting, Peter Airey has established an outstanding reputation for the high level of professionalism with which each case is approached, firstly by the scrupulous and careful investigation of evidence followed by the thorough and logical presentation of his findings. The Forensic Engineering aspect of Peter Airey's practice has become a major element of Airey Taylor Consulting's practice.
Peter is an acknowledge National expert in :
Heritage engineering and restoration including historic methods of construction
Soil retention and foundation structures (serving as a consultant to the National Code committee for the rewrite of AS4678)
Clay-based foundations, damage prevention and remediation (with patented remediation techniques)
Construction techniques and materials (both current and historical)
Geotechnical interpretation and design response
His career has led to numerous accolades, awards, papers presented and commendations; included being awarded the title of Honorary Fellow by Engineers Australia in 2018 and the lifetime achievement award of the John Connell Gold Medal from the Structural College of Engineers Australia for 2022.
His Curriculum Vitae is available here.
---
Materials Science and Expert Witness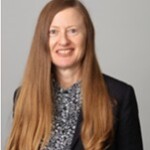 Dr Anthea Airey BSc(Hons) PhD MBA MRACI CChem
Expert Scientist
AIREY TAYLOR CONSULTING
Dr Airey is a scientist with over twenty five years expertise in the total building product lifecycle including product development and manufacturing, waste and pollution reduction programmes, identifying mechanisms of deterioration of built-environment materials and specifying preventative/remedial solutions.
Her advice includes large-scale condition and dilapidation surveys, durability modelling, investigation reports, concrete mix design assessments, materials specifications, purchasing and construction phase support, and quality assurance will be valuable to the team. Anthea is an experienced forensic scientist and court expert witness conducting in-depth investigation and reporting on structure and civil facilities.
Dr Airey is an acknowledged National expert in concrete and materials science; serving as a National Committee Member of the Concrete Institute of Australia for several years until 2021.