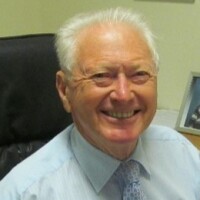 Peter Airey
HonFIEAust CPEng APEC Engineer IntPE(Aust)
Managing Director
Peter has been a Fellow of Engineers Australia for over 42 years, following his completion of the structural design of the Perth Entertainment Centre, recognised in the Guinness Book of Records as the biggest auditorium in the world of that type at that time. He was appointed an Honorary Fellow of Engineers Australia in 2018.
In late 1971 Peter launched PG Airey and Associates; which in turn became Airey Ryan and Hill; then ultimately Airey Taylor Consulting Engineers and Scientists. The firm has contributed significantly to the built environment of Western Australia with over 17,000 completed structural commissions; with national and international projects also achieving widespread acclaim.
As responsible Director, Peter has received the National Excellence Award from Engineers Australia for Best Overall Project for the State Theatre Centre of WA, and he has been a contributor to many Master Builders Association Excellence Award winning projects – including the 2017 Bankwest Best Project, Crown Towers Resort.
Peter has a career long passion for improving the built environment and engineering standards. Prior to Cyclone Tracy, he insisted structures he designed for Darwin be created for cyclonic wind conditions. Following the devastation Peter's buildings remained standing and were used as post-disaster refuge. Whilst in Darwin for remediation engineering of the city, Peter initiated what eventually became a new industry standard of cement stabilised rammed earth wall buildings – a world first prototype building in Darwin had walls created with post-tensioned rods to ensure walls remained in compression at all times. It was also used in a modified form for the cyclone resistant Carnarvon Hospital – designed in the following year – and the system became an industry.
Peter received a National Certificate of Recognition in the 1998 Engineering Australia Awards for a system for permanent restoration of damaged buildings on clay-based soils. In October 2005, Peter was awarded a Patent for the proactive use of this system for new buildings named "Claylock." In January 2013, he was granted a Patent for the use of layering system for permanent repair of cracked walls. These systems have been used proactively on dozens of new buildings and to remediate nearly 100 buildings in WA, including Heritage and large-scale institutional buildings. Peter is a listed Heritage Engineering expert with the WA government.
Peter's evolution of top-down construction design removes basement construction from the critical path and enables great savings of time and money from material, capital and holding costs. These techniques enhance access and neighbourhood integration and have been the deciding factor in making several projects viable. He was awarded an Australia Patent for "Piles to Pillars"; a system of internal columns used during the top-down construction process.
Peter was nominated by the WA chapter of Engineers Australia as Technical reviewer of the redraft of Australian Standard AS4678 (Earth Retaining Structures) advising the panel for WG4 (Embedded Walls). He has already had an impact on the revision of the Code to feature world leading parameters on frictional resistance, diaphragm wall use, and safety standards for load bearing.
He is an acknowledged Expert Witness for the WA Legal community, and has provided specialist Forensic Engineering testimony for clients with buildings damaged due to inadequate design or construction in dozens of cases. His neutrality and attention to detail have been lauded by Judges and made him sought after for contentious cases.
Peter is passionate about education and has presented dozens of papers, presentations and conferences, most recently to Engineers Australia nationally on the topic of "A decade of design and practice using GFRP (glass fibre reinforced polymers: current and future trends" on 19 August 2021 to 427 registered attendants. He will present to the biennial Concrete Institute of Australia national conference as opening address of the Infrastructure stream "Specialist to Detail : The Industry Gap in Substructure Design" on 5 September 2021.
He leads a completely local Western Australian Engineering team and and provides total oversight (Quality Assurance/Control) without outsourcing or compromise. He has mentored dozens of young Engineers in the formative stages of their career. He continues to serve the Engineering community as a Consultant on the Engineers Australia Cyclone Seroja taskforce in 2021.
He has held overall responsibility for over 15,000 commissions in the discipline of structural engineering, representing a significant contribution to the built environment of Perth and Western Australia.
Peter is committed to creating unique structural systems to respond to challenging specifications. In 2005 Peter was awarded a Patent for the Claylock(r) foundation design method on clay soils for new buildings – building upon the National Certificate of Recognition in the 1998 ACEA Awards for Excellence received for the development of a remediation system for permanent restoration of damaged buildings on clay based soils ("Retroclay"). In January 2013, a further patent for the layering system for permanent repair of cracked walls was received. An Innovation Patent has been granted for his Piles to Pillars system for use in Top Down Construction, another area in which he is an acknowledged industry leader.
In 2018 he launched Advanced Substructures Ltd – a national firm specialising in the use of these specialised foundation systems to create excellence in the construction industry.
Peter is professionally active in the drafting of Australian Codes of Practice for both the engineering profession and building industry of Australia, and is currently contributing to the national redraft of AS4678 for Earth retaining structures.
He is an acknowledged Expert Witness, and is highly sought after for his Forensic Engineering expertise. His work in Heritage Engineering has led to Airey Taylor Consulting's listing on the National Trust register as a Heritage provider and has received national recognition for his work fusing modern functionality with preserved historic architecture.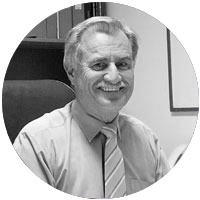 John Taylor
AIT FIEAust CP Eng NER
Director
John Taylor joined Airey Taylor Consulting (formerly Airey Ryan & Hill) in October 1980 and was appointed as a Director in 1988. He provides concept design, project direction, design management and contract administration for major structural engineering projects spanning a broad range of applications.
John has made an outstanding contribution to innovative structural design for aquatic and recreational centres earning Australia-wide awards and commendations. He was an integral part of the team that pioneered the "wave pool" concept for the Shire of Sutherland in NSW, and an acknowledged leader and 'go to' Engineer in similar aquatic and recreational centre projects – with over 90 completed in Western Australia alone.
John has a huge track record of structural design for educational projects for interdenominational bodies, government instrumentalities and private institutions. He has personally designed over 90 educational institution facilities across WA, and has been responsible for overseeing the design of many others.
His portfolio of completed projects include Edith Cowan Sporting Complex, Albany Grammar School, and the incorporation of "Claylock" as a principal foundation for the Merredin Primary School and Residential College Project, using his acknowledged superior knowledge of delivery process with cutting edge, patented technology that specifically addresses clay-based structural concerns on greenfield projects.
He possesses a record of leadership in steel structure design which includes commercial and high rise structures, as well as special defence and major industrial applications. He has received RAN commendation for the innovative use of post-tension slab flooring in the RAN's Torpedo Maintenance Facility at Garden Island in Western Australia, and was heavily involved in the roll out of the Over the Horizon Radar chain across Australia for the Department Of Defence.
His skill set includes provision of advanced structural design for high-rise concrete structures, use of post-tensioned, pre-stressed concrete, structural steel and assisting clients to achieve economical, rapidly constructed buildings. His knowledge of the complete creation process from initial project conception through to delivery and certification leads to highly efficient projects.
John has been the Design Engineer for many Master Builders Association Excellence in Construction Award winners – recently the 2020 Best Education Building ($5 – $10 million for Building 311 SuperLab PC2 Pilot Project, Curtin University, Bentley), 2019 Best Public Use building ($20 to $50 million) for Armadale Aquatic Centre, 2018 Best Education Building ($20 – $50 million) for South Metropolitan TAFE Murdoch Campus T Block Building and 2017 Subcontractor of the Year Award for the Swimming Pool components of Crown Towers.
His collaboration and teamwork skills are highly sought after through the Western Australia construction industry.
Our Experience
Engineering - 50 years
Design - 50 years
Research - 26 years
We are proudly committed to the following values:
In the best interests of the Client, we are dedicated to providing cost effective solutions, tailored to the requirements of the total project.
We strongly promote the ongoing education, support and professional advancement of all our staff. We value and encourage growth in building technical expertise in the industry.
Leadership in innovative design and focus on best possible design outcomes are actively adopted by our senior design staff for each project.
We deal with Clients, Consultants and Contractors in an open, fair, and ethical manner. We earn and value the trust placed in us and our services by our Clients.