Peter Airey
HonFIEAust CPEng APEC Engineer IntPE(Aust)
Managing Director
As Founder and Managing Director of Airey Taylor Consulting Engineers & Scientists (formerly Airey Ryan & Hill), Peter Airey has provided engineering leadership within Western Australia for over 45 years. Since launching the firm, it has become the foremost provider of advanced, pro-active engineering solutions specialising in innovative and award-winning design for complex, multi-faceted structures.
In recognition of his lifetime achievement as an Engineer, he was appointed an Honorary Fellow of Engineers Australia, and he continues to pioneer and innovate throughout the national construction industry.
As responsible Director, Peter received the National Excellence Award from Engineers Australia for Best Overall Project for the State Theatre Centre of WA, and he has been a contributor to many Master Builders Association Excellence Award winning projects – including the 2017 Bankwest Best Project, Crown Towers Resort.  He has held overall responsibility for over 15,000 commissions in the discipline of structural engineering, representing a significant contribution to the built environment of Perth and Western Australia.
Nationally and internationally sought after for his extensive knowledge of design options and comprehensive understanding of value engineering, the construction industry and its methods – Peter has received major commissions for projects in New South Wales, Queensland, South Australia, Northern Territory, as well as India, Indonesia, Thailand, Malaysia and the United Arab Emirates.
Peter is committed to presenting pioneering unique structural systems to respond to challenging specifications. In 2005 Peter was awarded a Patent for the Claylock(r) foundation design method on clay soils for new buildings – building upon the National Certificate of Recognition in the 1998 ACEA Awards for Excellence received for the development of a remediation system for permanent restoration of damaged buildings on clay based soils ("Retroclay"). In January 2013, a further patent for the layering system for permanent repair of cracked walls was received. An Innovation Patent has been granted for his Piles to Pillars system for use in Top Down Construction, another area in which he is an acknowledged industry leader.
In 2018 he launched Advanced Substructures Ltd – a national firm specialising in the use of these specialised foundation systems to create excellence in the construction industry.
Peter is professionally active in the drafting of Australian Codes of Practice for both the engineering profession and building industry of Australia, and is currently contributing to the national redraft of AS4678 for Earth retaining structures.
He is an acknowledged Expert Witness, and is highly sought after for his Forensic Engineering expertise. His work in Heritage Engineering has led to Airey Taylor Consulting's listing on the National Trust register as a Heritage provider and has received national recognition for his work fusing modern functionality with preserved historic architecture.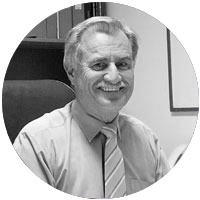 John Taylor
AIT FIEAust CP Eng NER
Director
John Taylor joined Airey Taylor Consulting (formerly Airey Ryan & Hill) in October 1980 and was appointed as a Director in 1988. He provides concept design, project direction, design management and contract administration for major structural engineering projects spanning a broad range of applications.
John has made an outstanding contribution to innovative structural design for aquatic and recreational centres earning Australia-wide awards and commendations. He was an integral part of the team that pioneered the "wave pool" concept for the Shire of Sutherland in NSW, and an acknowledged leader and 'go to' Engineer in similar aquatic and recreational centre projects – with over 90 completed in Western Australia alone.
He possesses a record of leadership in steel structure design which includes commercial and high rise structures, as well as special defence and major industrial applications. He has received RAN commendation for the innovative use of post-tension slab flooring in the RAN's Torpedo Maintenance Facility at Garden Island in Western Australia, and was heavily involved in the roll out of the Over the Horizon Radar chain across Australia for the Department Of Defence.
His skill set includes provision of advanced structural design for high-rise concrete structures, use of post-tensioned, pre-stressed concrete, assisting clients to achieve economical, rapidly constructed buildings. John has been the Design Engineer for many Master Builders Association Excellence in Construction Award winners – most recently the 2018 Best Education Building ($20 – $50 million) for South Metropolitan TAFE Murdoch Campus T Block Building and 2017 Subcontractor of the Year Award for the Swimming Pool components of Crown Towers.
John has a huge track record of structural design for educational projects for interdenominational bodies, government instrumentalities and private institutions. He has personally designed over 90 educational institution facilities across WA, and has been responsible for overseeing the design of many others.
His portfolio of completed projects include Edith Cowan Sporting Complex, Albany Grammar School, and the incorporation of "Claylock" as a principal foundation for the Merredin Primary School and Residential College Project, utilising his acknowledged superiority of delivery, with cutting edge, patented technology that specifically addresses clay-based structural concerns on greenfield projects.
Our Experience
Engineering - 45 years
Design - 45 years
Research - 22 years
We are proudly committed to the following values:
In the best interests of the Client, we are dedicated to providing cost effective solutions, tailored to the requirements of the total project.
We strongly promote the ongoing education, support and professional advancement of all our staff. We value and encourage growth in building technical expertise in the industry.
Leadership in innovative design and focus on best possible design outcomes are actively adopted by our senior design staff for each project.
We deal with Clients, Consultants and Contractors in an open, fair, and ethical manner. We earn and value the trust placed in us and our services by our Clients.